Frequently considered as a solo action, the use of sex toys by couples can enhance their sexual relationship. Using a sex toy is a fun approach to zest up your relationship whilst boosting a couple's closeness. The advantages of using a sex toy are multiple, including keeping your Kegel muscles conditioned and your libido fully charged.
Why should I use a sex toy?
The advantages of using a sex toy are tremendous. Having awesome sex can advance wellbeing and also make you feel confident in yourself and perk you up. Using a sex toy can spice up a non-existent sex life and by adding some variety it can bring some fun back into your life. A sex toy will make you feel good. Not only that you will notice good changes in your life.
This positivity will also enable you to enjoy full blown sex and orgasms like never before. Use of sex toys can help strengthen vaginal muscles and ensure vaginal discharge, something which slows down as we get older due to ill health or medication side effects.
Sex is not just about getting down and having intercourse, this is just one approach to sex and it may not always be satisfying. By using a sex toy you can express pleasure in a different way and both of you can enjoy even if you are unable to have full sex. There are many couples who have difficulty engaging in full sex and this can be due to a number of reasons. Using a sex toy can help overcome these problems and also introduce some fun playtime.
Will it ruin my normal sex life?
Couples who use sex toys together are actually using them to bring them both closer together. By playing with the toys couples can let go of their sexual frustration and let go of themselves to explore sexual desire and fantasies and also increase their sex drive.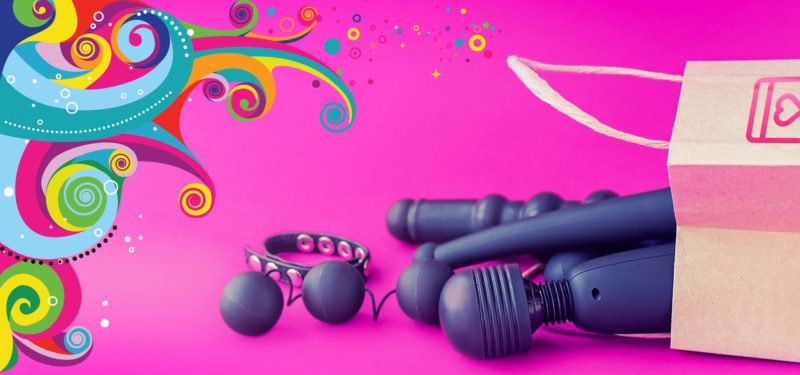 A sex toy not only brings some variety but it also enhances your sexual appetite. Use a selection of different toys to add some variety to you boring sex life. If you have only being having sex with the same person for a number of years it can become routine, boring and a chore.
Introducing a sex toy can make love making more fun and enjoyable. Getting aroused by a sex toy is not different to getting sexually aroused other ways but the difference is you can increase your pleasure with it. If it takes your partner time to arouse you, the use of a sex toy can help the process.
I want to but I'm too embarrassed
The TV show 'Sex and the City' first introduced us to the now famous rabbit vibrator. Since then more people are accepting that it is ok to use sex toys. Recent statistics have revealed that almost nearly 60% own a sex toy and approximately 75% of them are married. As surprising as it may sound it is quite possible some of your friends own one and it is usually the quiet ones!
My partner isn't keen on the idea Introducing a sex toy into a relationship that is flagging may not be to the liking of your partner. The first step should be to use it on your own to become comfortable with it. Re-assure your partner that using a sex toy is not a replacement for him but it is to improve your sexual partnership. Sex toys can bring closeness to couples. The good news is that the sex toy will release your inner sex goddess and this is something most men love.
I don't want to scare my partner
A sex toy is amazing for a women but many men are reluctant and think it is being used because they cannot meet their partner's expectations. It also dents their confidence because they think they are being replaced by a vibrator. Duh! Men need to stop thinking this way. Using sex toys together increase sexual pleasure for both parties.
When buying a vibrator you don't have to buy the biggest or the brightest. Good things also come in small packages and it is what they do not how they look. Starting with a small one will help your partner become comfortable with the idea of using sex toys, after all you don't want to frighten him off do you. Vibrator virgins start of small and then gradually change models as they become comfortable and adapt to what their needs are.
There are such a variety of sex toys available to buy no single one will suit you. Everyone has a different sexual desire and it is only through experimenting will you find which I the right sex toy for you. Sex toys are available for both men and women and they will provide you both with heaps of pleasure. Where one toy fails another one will please.
Don't give up too quickly, experiment with another toy. Once your partner is comfortable with sex toys they will be hooked and will not look back. Don't be afraid.
I feel uncomfortable buying one from a shop
Thanks to the internet, shopping has never been easier. It has now become easier than ever to go online and buy the chosen sex toy of your choice. You don't have to leave the comfort of your own home, simply go online and buy a good quality sex toy. Ensure you do your research before making a purchase.
Many websites such as www.Ododi.com are selling an array of sex toys manufactured from a variety of materials including rubber, silicone, glass or metal. When purchasing rubber/latex products be sure to read what they contain as some contain harmful products. All products need to be body safe and most manufacturers will detail what their products are made from. Reputable companies will keep your details discreet and will not sell on to any third-party company. Overall your purchase will be discreet.
Hopefully any doubts you had about sex toys ruing your sex life have now disappeared. Using a sex toy does not have a negative impact on your sex drive it has a positive impact!