Bondage tips
Have you fantasised about being restricted during sex? Does the idea of being tied up and teased by your partner get your juices flowing? Perhaps you're on the other side, getting off on being the one in charge of your partner as they submit to you.
Bondage is a very common way couple's spice up their sex lives and becoming increasingly discussed thanks to the mass effect of Fifty Shades of Grey has had on vanilla audiences.

Why Does Bondage Make Me Feel This Way?
There are all sorts of reasons people are tempted to try games that involve being tied up and restricted. For the submissive the idea of being able to enjoy receiving pleasure without having any expectations on their own actions can increase the fun during the sex play. Some people get turned on by wanting to touch and play with their partner but not being able to do so until given permission and untied.
Others enjoy putting up a bit of a struggle and for many the act of being tied up and perhaps gagged or blindfolded increases the sensations, heightening the experience and the orgasm. For the person in charge the pleasure often comes from holding the power, but everyone is different.
You Must Have Trust in Your Relationship Before Trying Bondage
Trust is essential if you've both decided you'd like to experiment with bondage. You must both feel safe and secure at all times and the act of bondage must be for the pleasure of both of you. Bondage should not be experimented with unless you know each other well and are already in a relationship where trust exists.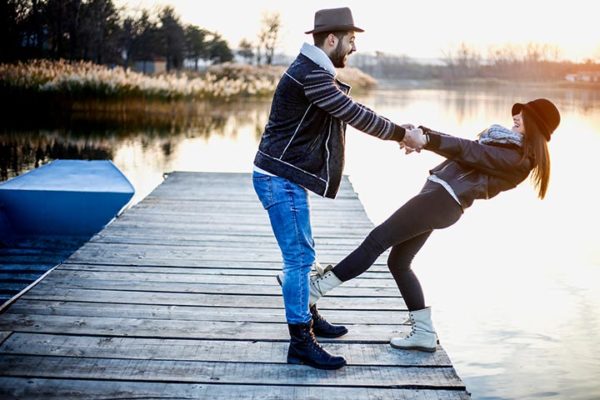 Here are a few ways of introducing bondage into your relationship:
Using scarves or ties to tie each other up. Take it in turns to see how you both feel about being in either position.
Help increase confidence by using items that can be easily broken free of initially.
Use a blindfold during foreplay.
When feeling more confident, try using handcuffs or wrist restraints that have a soft lining for comfort.
Never leave your partner alone while they are tied up and ensure they are comfortable and able to breathe.
Take things slowly, don't rush out to buy expensive bondage equipment or try something that you're not ready for.
It is important to openly discuss how you feel before, during and after. Discuss what you're happy to try and what you are not comfortable with trying. Set out your limits and agree on a safe word to use that will stop play immediately.
With open conversations and slow experimentation you will quickly begin to understand what works for you as a couple and what doesn't.