When it comes down to life choices, some of us are happy to stay single rather than being with a life companion. Deciding not to be in a long-term relationship gives us that freedom and lack of commitment, allowing us instead to focus on the pleasures life has to offer. One of those indulgences is the ability to meet up with as many people as we can for casual sexual encounters. And in a modern life where work can make us too busy to commit to other responsibilities, it seems to be a very good choice.
Preparing ourselves.
Even though we are going out just for a bit of fun, there are still some things we can do to help boost our confidence. Being clean and presentable will also help you appeal to potential future lovers, because it shows you care about yourself. Before you go out, take a shower and dress in clothing that makes you look and feel sexy. If you feel insecure about your body, going to the gym and keeping healthy can really help to boost your self-esteem. It can even make you a fitter bed-mate. Don't expect your future conquests to lower their standards just because it is casual sex. As much as a long-term spouse, you should show respect to your lovers by being clean, making an effort and acting considerate towards them.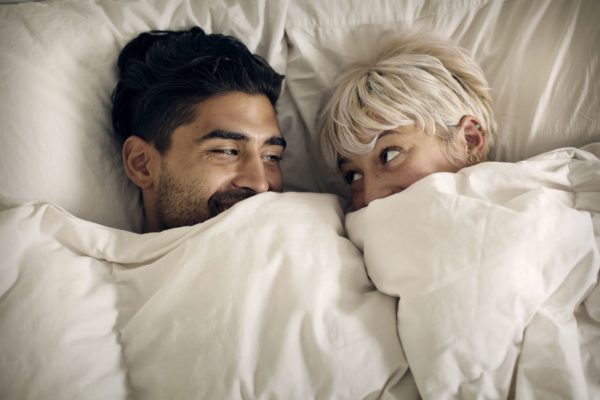 Being honest, respectful and cautious.
Honesty is important. We should always give the right information concerning ourselves and our intentions to our future lovers. There is no point in lying, and the best practice is to find people who want the same thing we do: a bit of no-strings-attached fun which will not lead to any future complications. If someone is after a long-term relationship, we should not manipulate them to thinking this will be the case, just to sleep with them for the one night. Also, most of our dates will expect us to be single, so let's not lie about this either. Another form of respect is to be cautious, using protection to ensure we keep things clean and sanitary. It is difficult to know what to expect from people who have multiple partners, and protection is the best guarantee to having a no-regrets, fun encounter.
Places to meet people.
Social venues such as nightclubs and bars are great places to meet people looking for a bit of fun. However as we all know, alcohol is often part of the mix. Whilst this doesn't necessary sound like a bad thing; and alcohol certainly gives people a bit of confidence and courage; it can often lead to people making an uninformed decision. Not only that, being a bit too drunk will often affect sexual performance for the worst. With that in mind, the best bet way to find local sex contacts is to go online where we can meet like-minded people with the same intentions. Finding people who just want to have a bit of casual bedroom fun has never been easier; and it can be done the right way.